Rome Research Photos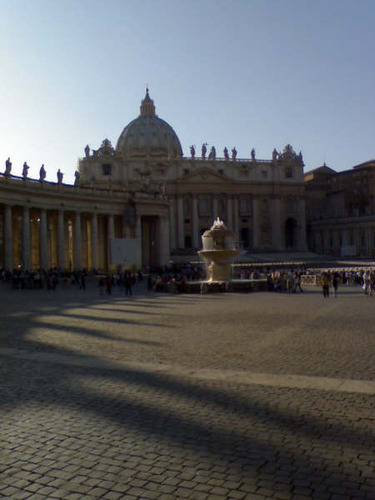 On the first evening, as the shadows lengthened all this way 20 minutes walk from our hotel.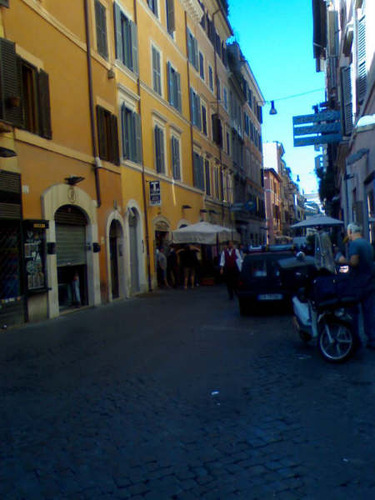 Looking for a good spot for Carmella's roof top apartment. The streets round here look perfect. It's just off the Piazza di Spagna.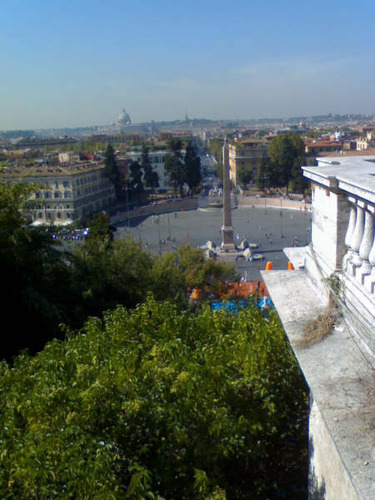 View over the Piazza del Popolo. This will be a good place to put the end of Caratacus's villa garden, from where Eigon will watch the Great Fire of Rome. Much of what she could see from here would have probably been marshes at the time and outside the original city walls.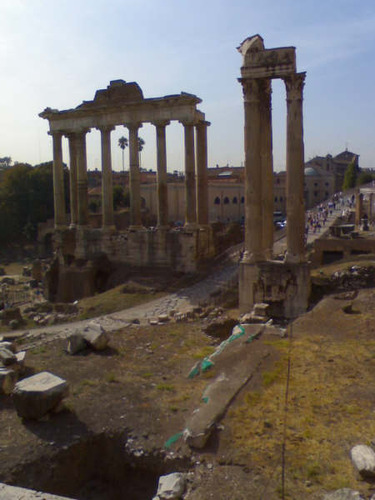 The Forum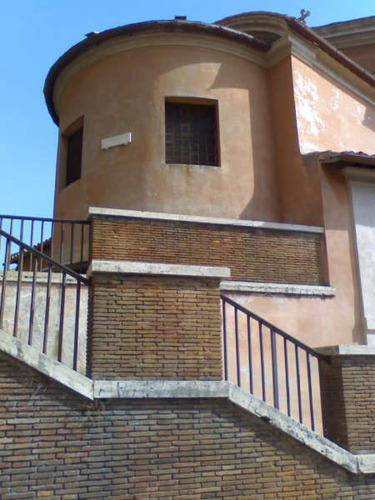 The little church under which lies the Mamertine Prison in which St Peter was imprisoned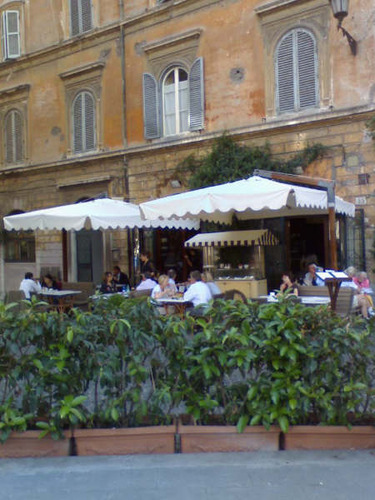 Bliss. My characters spend a lot of time in places like this, just as we did!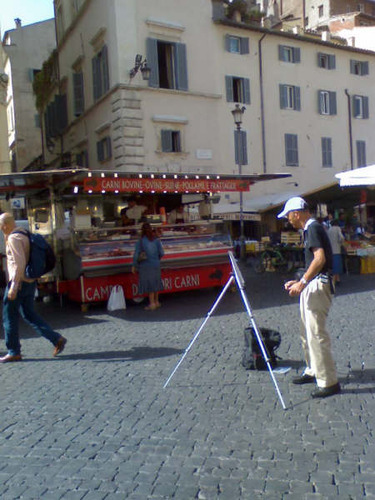 Inspiration seems to grip everyone in the Campo di Fiori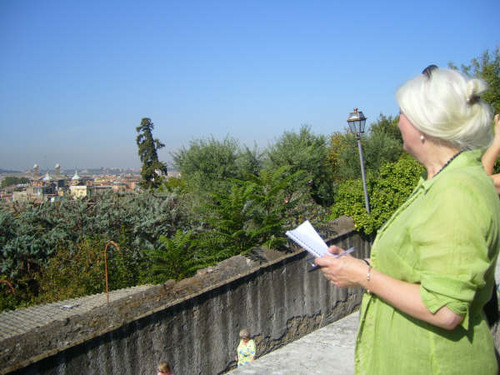 At the top of the Spanish Steps all Rome seems spread out before me!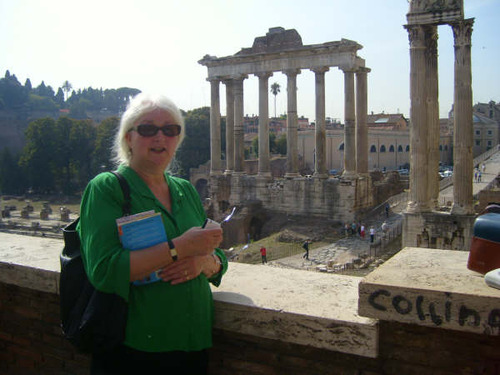 No, that is not a plug for my publisher. I didn't actually see it at the time!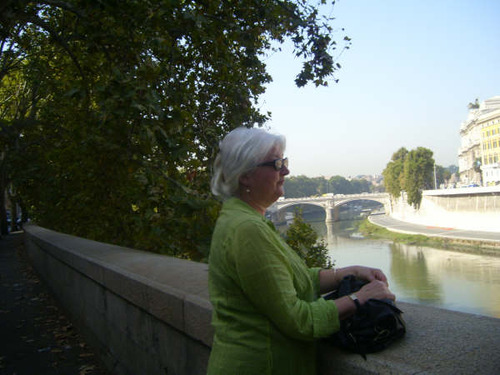 That's me and the Tiber!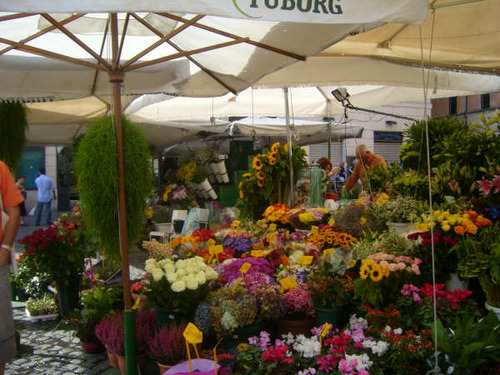 The flower market at the Campo de' Fiori - not just a feast of colour but of scents and a dreamy musical accompaniment on the saxaphone.
« Back to Galleries